French lawyer, French Lawyer and International Law in France , USA , UK
Lawyer specializing in immigration , divorce, property and their transfer, business and corporate law, real estate , tax, litigation , criminal and criminal law.
French lawyer, trained in civil law and Anglo-Saxon (UCLA, Sorbonne), Pierre Hourcade is a lawyer admitted to practice in California, New York and Paris.
Our team of Lawyers (French for "French lawyer") team are in France ( Paris ) , the U.S. (New York, Los Angeles , Miami) and the UK (London) . Wherever you are, a French lawyer is available and get back to you within 24h.
Our team of French lawyer is fully bilingual and has its dual culture to serve an Anglo-Saxon clientele worldwide. A French lawyer to answer your questions, regardless of their scope, in a quick and responsive manner.
To contact a French lawyer, call us 24/24 on one of our phone lines or email contact@frenchattorney.com
Pierre Hourcade, French Lawyer and French Avocat in Paris, Los Angeles, New York and Miami
Pierre Hourcade, French Lawyer and Attorney, Avocat International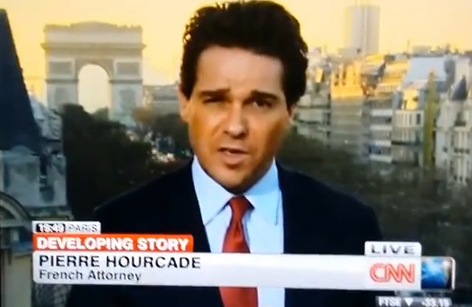 Pierre Hourcade, French Lawyer and French Avocat in Paris, Los Angeles, New York and Miami
Contact an Avocat International and French Lawyer
PARIS
114 avenue de Wagram – 75017 Paris France – +33 1 46 27 01 00
LOS ANGELES
11693 San Vicente Blvd Suite 218 Los Angeles, CA 90049 USA – (310) 289-1470
NEW YORK
511 Ave. of the Americas Ste. 518 New-York, NY 10111 USA – (212) 359-1670
MIAMI
200 S Biscayne Blvd Ste. 5980 Miami, FL 33131 USA – (305) 909-6841
Email : contact@frenchattorney.com